Date/Time
Date(s) - March 27, 2019
7:30am to 9:00am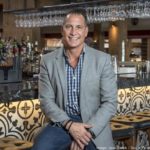 Flagler Village, also referred to as FAT Village (Flagler + Arts + Technology) was once a neglected warehouse and residential district, has been reborn into what is rapidly becoming Fort Lauderdale's trendiest spot. Since its rebirth the area has been undergoing significant urban renewal. Developers, artists and residents have transformed the neighborhood, city blocks at a time. It is now noted for its budding art districts, residential developments and most recently its restaurants. It's been described as a "Funky area with lots of colorful large murals on warehouse walls" where artists and creative businesses have studios which showcase contemporary art, and often push the envelope with experimentation in their cultural productions and a place for creative expression.
The area is HOT, and real estate prices are rising on warehouse spaces. Developers are creating bars, restaurants and new rental or condo developments. Our forum panel will update us on the current status and the future of FAT Village and how it relates to the continuing growth and energy of Fort Lauderdale going forward.
Panel:
* Alan Hooper – Real Estate Developer, President and CEO of Hooper Construction, Hooper Realty, Co-founder of Urban Street Development and Co-founder of The Restaurant People, Inc.
* Tim Petrillo – CEO and Co-founder of The Restaurant People, Inc.
* Jaime Sturgis – Commercial Real Estate Broker, CEO/Founder of Native Realty
Free – RSVP: https://www.eventbrite.com/e/is-flagler-village-the-new-wyn…